Samana Full-Day Tour With Whales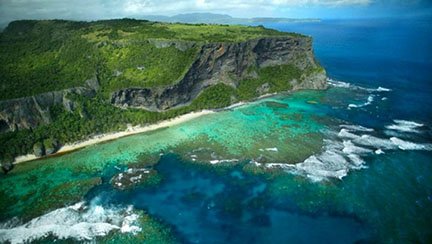 Product code: SAMANAWHALES
Our full day Samana Peninsula tour departs from Punta Cana at 6:30 a.m. and takes approximately 90 minutes to reach by speed boat. Samana is world famous for its many unspoiled beaches, mountains covered with coconuts, crystal clear streams that make their way through tropical rain forests.
The peninsula is also famous for its colorful coral reefs and even whale watching. As part of this excursion we will visit an area where humpback whales thrive. Those who have taken this excursion come away saying it was one of the best ever. Every year, between December And March, about 2,000 humpback whales come to reproduce in the warm waters of the Atlantic Ocean.
Until recently, it was believed that only 85% of the Atlantic humpback whales were born in Dominican waters and returned annually to mate and breed. But a recent study revealed that all populations of the Atlantic come to reproduce in our waters.
It's an amazing sight waiting for you every summer in the Samana Bay, humpback whales that come from the seas of Iceland, Greenland, Canada, and North America, who come to the Caribbean Sea to give birth and seek a mate in the hot water. From January to March, thousands remain in Samana Bay. There simply is no better place in the world to see humpback whales than Samana. Seldom do we have an excursion where whales aren't seen. So have your eyes peeled and your cameras ready.
Whether you're looking just to relax on a beautiful beach, go on an adventure through the rain forest and mountains, see the breathtaking whales, or shop at the local stores and markets, Samana appeals and has something to offer just about everyone. It truly is a tropical paradise.
Departure & Return Location
Convenient hotel pickup and drop-off in Punta Cana
Departure & Return Time
06:30 / 17:00
Pickup times and locations vary depending on the hotel you are staying at. We will be contacting you prior to your even date and prior to pick-up with the exact time and pickup location
Price Includes
Price Excludes